I am barely noticing this double bun craze, a look that takes me back to the 90's when barrettes and beads were how my mom styled my hair.
The tricky part of this style is rocking it without looking like you are just getting into 3rd grade. Here are some ladies that did their thing with the double bun!
With a bold lip. Add a splash of color on the lips and you are ready to roll!
2. Scary Spice in ya life! To all the ladies that can get away with a wash and go, this is a great alternative!
3. The baby hairs though. I know there are some naturals out there that keep their baby hairs smoothed and ready for action. You too deserve to try the double bun,
4. Wavy, baby. Not a wash and go gal? No biggie! Just let the back do as it pleases, or prep it in a braid-out or simple twist-out.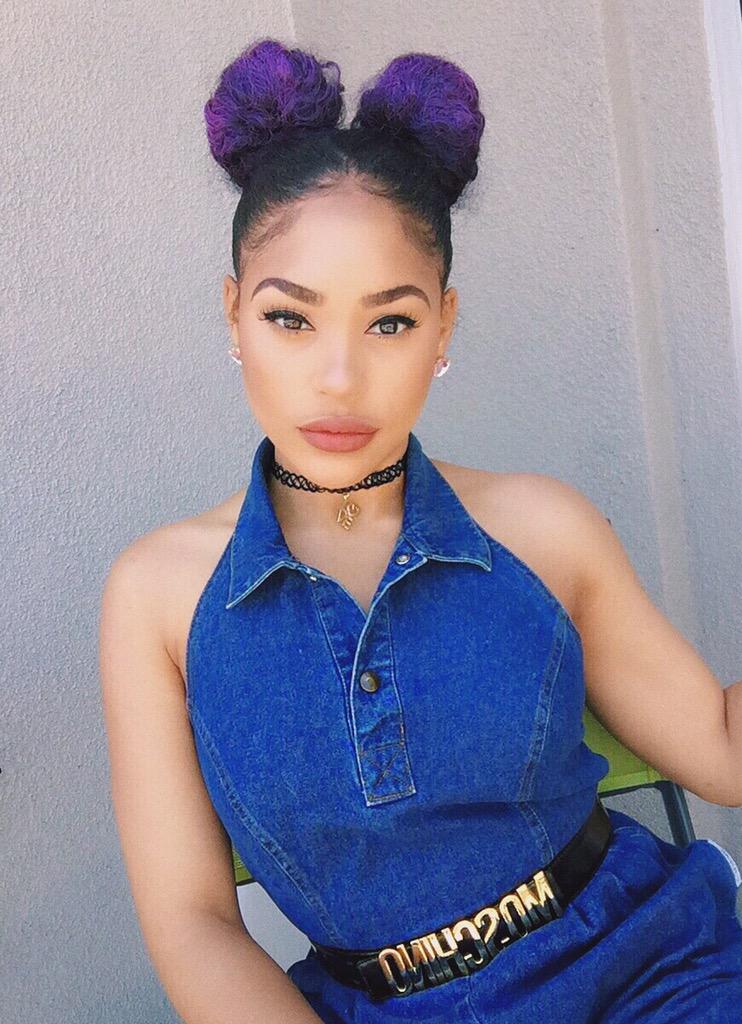 5. Pop of color. Some of you are on the adventurous side and already have some color, now just werk it! If you don't have color treated hair, I recommend temporary hair color (comes in spray form, too!)
Share with me your double bun hairstyles!